Kashmir is a place that I'm longing to visit, even from my childhood. This was mostly because I always thought it was the only region with snowfall! As I grew up, I learned about their culture and food which is very unique to this region.
While I'm not able to travel right away, it fills me with joy to know that Jalsa Gold and Jalsa is hosting Jalsa-E-Wazwan to celebrate the Kashmiri cuisine. To top it off, the menu is curated by Mr. Suresh Hinduja (a noted Bengaluru Gourmand and F&B consultant), being prepared by Waza (Chef) Bashir who's come down to Namma ooru from Kashmir, which makes this fest all the more special. Waza Bashir brings more than just the recipes to the table, to ensure the dishes taste the same as in Kashmir – the raw ingredients have been sourced locally from the valley of North.
Kashmiri cuisine is rich in flavors, aromatic and in all ways a delectable meal. While there's a lot to choose from, one thing that always stood out for me was the "Wazwan". Wazwan is a multi-course meal which consists of various preparations like Tabaz Maaz, Seekh Kebab, Rogan Josh, Nadru Yakhni, Gushtaba, and few more delicacies. So, this is where I set out to with my friends a few days back!
I've been to Jalsa Gold before and one thing that has me going back there is the royalty – might be in terms of food, ambiance or the service, everything works so perfectly together here. This time was no different, as we seated and opted for the Wazwan – Waza Bashir gave us the details about what we could expect from the fest!
We started off with Tabaz Maaz, fried lamb ribs – sometimes keeping simple is what it makes different! Next up was the Seekh Kebab, juicy and delightful as it should be. Following this came the main course which included Dhaniwal Korma (a light chicken curry) with fragrant rice, Rogan Josh with Roghani Roti, Nadru Yakhni (a lotus stem curry), Gushtaba (big meatball curry) and Seb Phirni for the dessert. According to the tradition, Gushtaba marks the end of the meal and it is never to be refused.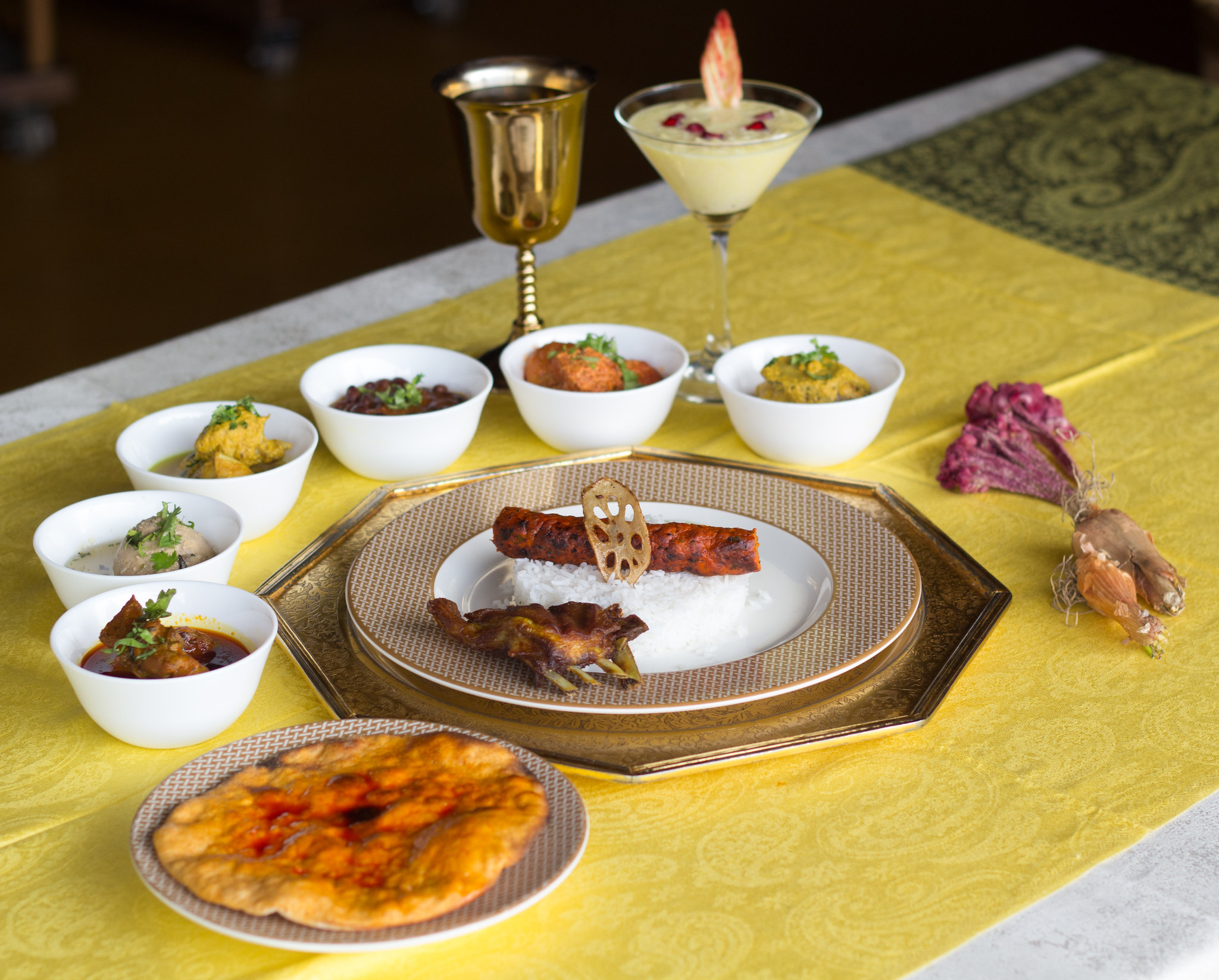 Just because I talked about meaty part doesn't mean there's no Veg Wazwan. It is just as extensive as it's counterpart! My friends loved how the flavors were balanced throughout the meal. An experience like none-other given that there are not many restaurants which are willing to host a festival like this. Whether your last trip to Kashmir was too long ago or you can't want to wait to visit Kashmir – you have a chance to attend Jalsa-E-Wazwan which will take you through the flavors of the Northern valley right here in Namma Bengaluru at Jalsa Gold (Kadubeesanahalli) and Jalsa (Marathahalli) between 12th to 21st Dec, 2018. Here's your chance to feast on the divine food from the Kashmir! 🙂